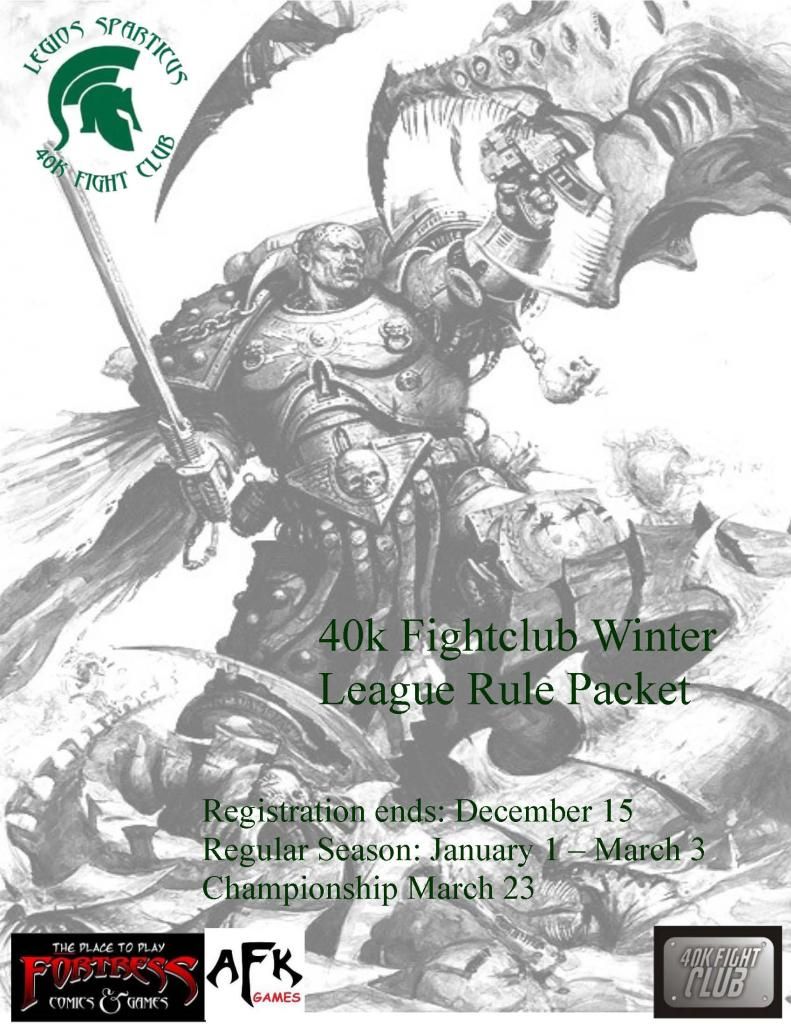 Last year I ran a league for the Lansing Chapter of the 40kfightclub. The league was based off the Great Lakes Warhammer Fantasy League which has been running for many years now. We had a great time with twelve players (including at least 5 orc armies!). In fact, it went so well I am comfortable expanding the league to include divisions around the state and outside of the 40kfightclub forum (which I still recommend).
The rules have remained largely the same (with some adjustments for 6th edition). Basically everyone creates a fixed list of at least 1500 points. Once you determine who your opponent is (and see their fixed list) you get to fill in the rest of your army, up to 600 points (2100 points total). Over the course of two months each player plays five games to determine their division champion. The division champions (plus wild cards as needed) fight it out to determine the overall champion at the Championships in March. The Championships is also a regular tournament for league and non-league members.
I hope you consider joining. The full rule packet is
here
. I hope to have divisions at all the major game stores in Michigan (and probably at least one gaming group). If you want to form a division and have a logo that you would like me to add to the cover page, please let me know.